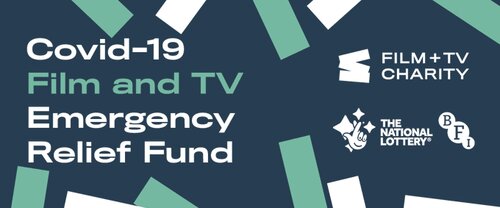 Film and TV Charity
BAFTA is supporting The Film and TV Charity by reaching out to its networks to raise funds for the Covid-19 Film and TV Emergency Relief Fund and is opening up BAFTA's existing hardship funds to further bolster the financial support available for Emergency Relief Fund applicants.
Covid-19 has devastated the film and television industry, bringing production to a halt and closing cinemas. The industry's freelance workforce has lost its livelihood overnight: 93% are no longer working and many are struggling with little-to-no support from government schemes.
The Fund will provide one-off grants from £500 to £2,500 to active workers in film, TV and cinema facing significant financial hardship as a result of COVID-19.
In the first wave of applications to the Fund nearly 3,000 people applied for over £5m, vastly exceeding the limits of the Fund and urgent fundraising is continuing.
We know this is a difficult time for many of us, but if you are able to consider a donation to support the Fund it would make a real difference. 

Find out more about the Covid-19 Film and TV Emergency Relief Fund
BAFTA's hardship funds are open to applicants from BAFTA's talent initiatives.
Find out more about how BAFTA supports talent.
With the impact of the coronavirus being felt across the world, and in each of our lives, we've also compiled a list of resources and support currently available to professionals across our creative sectors, as well as links to the latest advice from the UK Government and NHS. 
See also our resources for those living and working in New York and Los Angeles and previous BAFTA statements on the coronavirus  (12/3/2020 and 17/3/2020)