In the first of a new series telling the story of BAFTA Media Technology, find out how Revqual is helping promote the optimum online viewing experience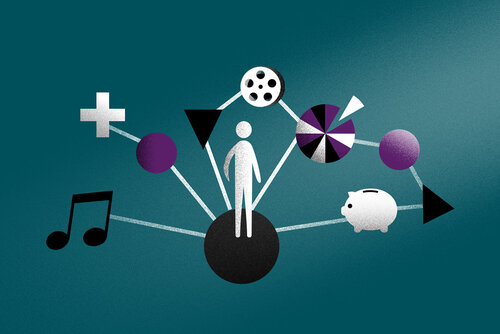 Revqual, an Innovate-UK funded project led by BAFTA Media Technology and working with partners UCL and Film London ran from September 2014 and concluded in October 2016. Its key objective lay in promoting an optimum viewing experience when streaming video content online. Project partners BAFTA, UCL and Film London set out to solve problems around the quality of streamed online video content and also to simplify complex workflows common to all media practitioners.
BAFTA created an off-the-shelf cloud-based media management service BAFTA Electron (formerly Source2Screen) that offers file storage, a variety of optimal encoding options, safe sharing of content and external uploads to folders.  Primarily, we see Source2Screen's use as solving problems for people dealing with video files, but the service also handles audio, image and PDF files. Source2Screen encodings scored very highly when assessed with UCL's Visual Quality Tool. 

UCL created a Visual Quality Assessment Tool, software that automatically assesses the visual quality of encoded video against the original source file based on an algorithm that mimics human ratings. UCL published an Open Dataset as a Qomex Paper: 'Perceptual Video Quality Estimation By Regression With Myopic Experts'.
Film London streamlined their workflows by adopting Source2Screen, using the service to power videos on their London Screen Archive website and also using it to manage and distribute content amongst freelancers and internal departments.
The benefits of partner collaboration for Revqual
The outcomes of the project support BAFTA's mission statement to celebrate excellence. With the development of BAFTA Electron, BAFTA Media Technology has solved common problems experienced by media practitioners by simplifying safe storage of files, offering provably high quality encoding options and seamless sharing via an online player. BAFTA benefitted from Film London's case study for needing a cloud-based solution for storing and delivering film media. Film London's contacts and influence within the archive community in combination with UCL's academic knowledge of Visual Quality indicators and BAFTA's own expertise in cloud-based technology ensured the project delivered highly relevant research at the cutting edge of the field and also delivered real world outcomes from the original objectives.  

UCL reported significantly enhanced departmental expertise in the areas of research covered by the project. Revqual delivered all the technical elements submitted in the grant application, and fostered collaboration with BAFTA and Film London that UCL hope to continue in related R&D work in the future.

Film London reported that the use and testing of BAFTA Electron significantly enhanced the efficiency of workflows regarding the transfer of digital content. This is a new model for archive workflows and presents considerable opportunities beyond the lifecycle of the project. It also puts Film London at the vanguard of the film archive community.