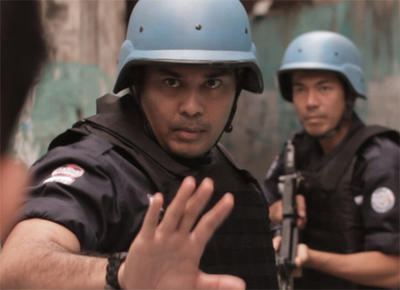 BAFTA is the organisation appointed by AMPAS (the American Academy of Motion Picture Arts and Sciences) to select the UK's submission for consideration for the Foreign Language Film Award.
If you have released/will release a British film that is predominantly non-English language, then it may be eligible for this award. The film could be a feature or a documentary.
To be eligible this year, a film must have been released in the UK for a run of at least seven consecutive days beginning no earlier than 1 October 2013 and no later than 30 September 2014.
No television, VOD or online transmission may have occurred before the film's theatrical release. There is no requirement for entries to be in a language indigenous to the UK or to be set in the UK. The recording of the original dialogue track must be predominantly in a language or languages other than English and accurate English subtitles are required. Creative control of the motion picture must have been largely in the hands of citizens of the UK.
For full rules visit the AMPAS website.
Producers and distributors should notify BAFTA of their intention to submit a film by Monday 18 August, by emailing [email protected], with details of the film and a completed copy of this Oscars Nationality Form (12.7 KB) .
Once expressions of interest have been received, screener copies of the films will be requested and the selection process will begin. If a film is selected, the entry forms and a print of the film must be received by AMPAS by 1 October.
In recent years, the UK selection has included Sean Ellis'Metro Manila in 2014, Karl Francis' Hope Eternal on imdb in 2008, Havana Marking's Afghan Star in 2009 AND Marc Evans' Patagoniain 2011.
For more information about the Oscars and the Foreign Language Film Award, visit www.oscars.org.